Kellogg's Uses Ground-Breaking NaviLens Technology on Coco Pops Package in the UK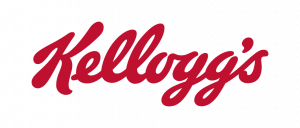 In 2020 for World Sight Day, Kellogg's UK partnered with RNIB to produce accessible information on cereal boxes for blind and partially sighted people. The boxes use NaviLens technology to allow a smartphone to detect and playback labelling and allergen information to shoppers.
On July 1st, 2021, Kellogg's announced that it is rolling out this ground-breaking solution to accessible packaging across its entire range of cereals.
The Kellogg's team drew inspiration from the Herbal Essences bottle, launched in 2019 for World Sight Day. An inspiring innovation from the first mass hair care brand in North America to introduce tactile markings designed to help differentiate between shampoo and conditioner for those with a vision impairment.
"In 2021 we were honoured at Kellogg's to receive a 'Best in Class' PAC Global Leadership Award for our Limited Edition Coco Pops pack to support World Sight Day. This initiative was part of our commitment to inclusive design and accessible packaging, featuring braille, simplified artwork and a world-first technology called NaviLens, which makes all the on-pack labelling information accessible to blind and partially sighted people. It was initially a trial project but the recognition from PAC enabled us to raise the profile of this work internally at Kellogg's and externally within the wider community and keep the conversation going about the need for more inclusive packaging and equal access to information for everyone. As a result, we decided to make this limited edition, unlimited, by announcing that we will be adding the NaviLens technology to all our cereal packaging in Europe, starting from Jan 2022. Everyone in the team at Kellogg's was so proud to win this award from PAC and it really inspired us to keep designing packaging which works for everyone and enables people with sight loss to shop more independently."